Innovation using existing technology
Sometimes, innovation is taking mature technology and using it for a brand-new application. The first industrial ABB robot was introduced in 1974. When the MultiWrapper was introduced in 2020, it was the first ever robot-based stretch-film wrapping machine for steel and aluminum coils.
The MultiWrapper has been awarded the Most Innovative Solution by ABB. The jury noted that with the Multiwrapper, a complex automation task (stretch-wrapping of coils, through the eye) was broken down into minor tasks, which could more easily be solved.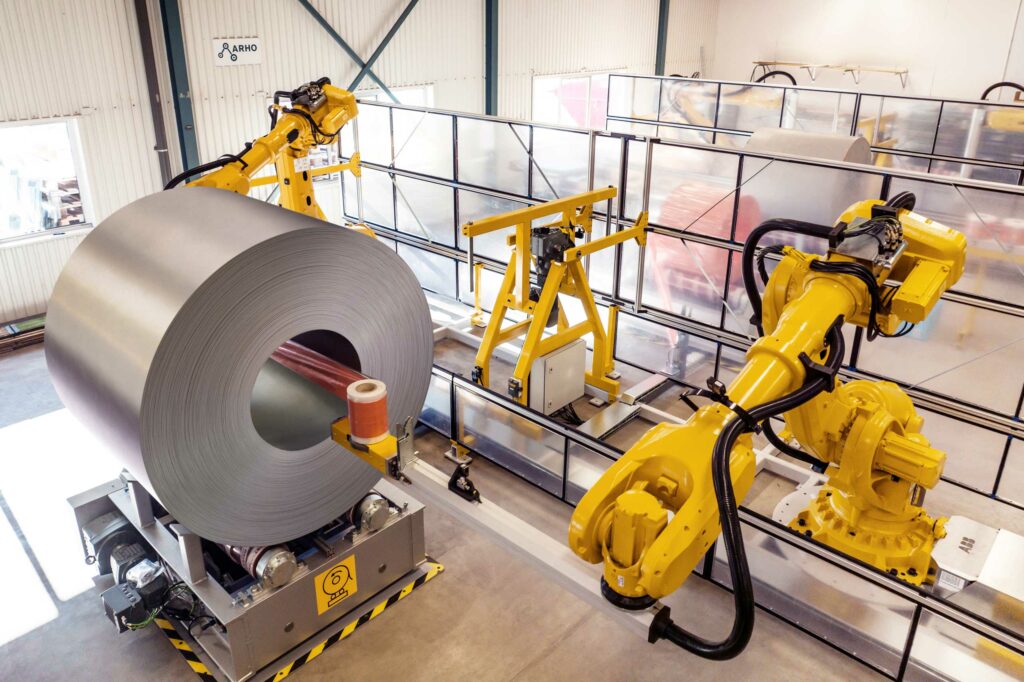 "Our goal with the MultiWrapper was to construct something modular that we can continue to add features to," says Marcus Forssblad, Lamiflex's Chief Technology Officer and head of the development team.
"Since we use robots with great freedom of movement, we saw opportunities to take automation a few steps further. Changing film rolls, for example, is a tedious and time-consuming job that we automated – to the delight of our customers."
The MultiWrapper wraps a medium sized coil in 4 minutes and is available as a single or twin cell solution. It comes ready for integration with Industry 4.0 processes.